Call Now 24/7 Help
Vista Taos Renewal Center – Your Dedicated Partner in Recovery

Find holistic solutions in the natural oasis of Taos, New Mexico.

24/7 Supportive Care
Certified Medical Staff
Personalized Treatment
Ongoing Support
*As required by law, all communications with Vista Taos are HIPAA Compliant and 100% Confidential.

Let Us Work With Your Insurance Provider
We can communicate with your insurance provider to assess your needs and benefits. Find the right treatment today.


Please note that we do not accept Medicaid, or Medicare.

Call Us Now

Find Healing Solutions with Recovery at Vista Taos
Our private facility in the natural world of Taos, New Mexico, will provide you with the healing support needed to recover from addiction. We offer a family-focused environment where you're more than just a number. Our staff is comprised of medical professionals and peer-support members who have completed recovery themselves. We'll help you each step of the way.

CALL US NOW

Why Choose Vista Taos Renewal Center for Recovery
Supportive Staff Available 24/7: Upon checking in, you'll never have to worry about your needs being met. Our staff is knowledgeable and dedicated to providing you with the highest levels of care. We'll make sure the detox and recovery process are as safe and comfortable as possible. 
Private and Quiet Facility: Your privacy and comfort are our top concerns. We offer a beautiful facility with luxurious amenities inside and out. Our facility has quiet places to meditate, an exercise center, and a beautiful outdoor environment where you can hike and reconnect with nature. 
Personalized Holistic Treatment: Vista Taos is dedicated to meeting your specific needs. Everyone's addiction is different, so it should be treated as such. We offer a variety of therapeutic options that help with underlying conditions and target the root of the issue, leading to lasting solutions. 
Peer Support: A big part of treating addiction is the ability to connect with others. From supportive group activities to connecting with many of our staff members who have been through this process themselves, you'll always feel supported here. 
Wrap-Around Treatment: We don't just treat addiction. We treat the whole person. That is included in the treatment options and amenities we have. We have a staff full of medical professionals, techs, chefs, and therapists to give you well-rounded care. 
Get Holistic Solutions for All Your Treatment Needs at Vista Taos

We treat addiction to a variety of substances at Vista Taos, including but not limited to:
Alcohol
Amphetamines
Barbiturates
Benzodiazepines
Cocaine
Heroin
Prescription Opioids
Marijuana
Other Substances (Contact Us)
Our staff is knowledgeable in the unique challenges and withdrawal symptoms associated with each of these substances. 
We aim to provide solutions that make detox as safe and comfortable as possible while leaning toward a natural abstinence-based approach that provides better long-term results. 
Our Treatment Specialists Are Available 24/7 To Help You!
100% Confidential | 24 Hour Helpline
Types of Treatment Available at Vista Taos Renewal Center

To achieve lasting solutions, we offer a wide variety of treatment options that can be personalized to your needs, including:
Medical Detox
Inpatient Drug Rehab
Partial Hospitalization Program
Intensive Outpatient Program
Sober Living
Aftercare Support
When you begin treatment with us, we'll take you through a full diagnosis and help you choose which option will be best for your needs. If at any time you feel like the program isn't working for you, we can try alternative solutions that will be a better fit. Finding you the right care is our priority. 
Therapeutic Treatment Options at Vista Taos Renewal Center

Our therapists at Vista Taos are trained in many evidence-based therapeutic options, including:
Cognitive-Behavioral Therapy (CBT)
Dialectical-Behavioral Therapy (DBT)
Dual-Diagnosis Treatment
Meditation
Motivational Enhancement
Nutritional Support & Counseling
Psychoeducational Groups
Recreational Therapy
Trauma Focused Therapies
Yoga
And More
Nobody's addiction has the exact same symptoms and needs. Our wide variety of therapeutic options will allow you to follow the path that works best for you. 
Nationally Recognized and Fully Accredited Rehab Center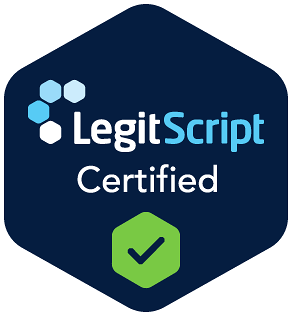 New Mexico's Drug & Alcohol Rehab Center

We can help you right now, give us a call and let's get started. We have a place for you!


Our Treatment Specialists Are Available 24/7 To Help You!
100% Confidential | 24 Hour Helpline

(575) 586-4584



Get Started with Recovery at Vista Taos Renewal Center
If you're struggling with addiction, Vista Taos has sustainable solutions that can help you heal. We're here to support you every step of the way. Contact us to get started today.

(575) 586-4584

100% Confidential | 24/7 Helpline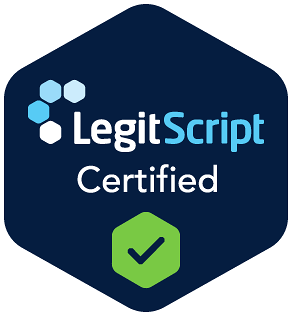 Copyright © 2023 Vista Taos. All Rights Reserved.