Call Now 24/7 Help
Drug and Alcohol Detox at Vista Taos Renewal Center
Holistic drug and alcohol detox in the natural world of Taos, New Mexico.

24/7 Licensed Medical Staff
Individualized Treatment Plans
Wrap-Around Services
Continued Care
*As required by law, all communications with Vista Taos are HIPAA Compliant and 100% Confidential.

Let Us Work With Your Insurance Provider
We can communicate with your insurance provider to assess your needs and benefits. Find the right treatment today.


Please note that we do not accept Medicaid, or Medicare.

Call Us Now

Renew Your Life at Vista TaosAt Vista Taos, you aren't just a number. Our small facility with a dedicated staff allows us to give every patient who walks through the door personalized detox treatment. We'll be there with you every step of the way as you reclaim your life during recovery.

CALL US NOW

Why Vista Taos Should Be Your Choice for Drug and Alcohol Detox
At Vista Taos, we believe in quality care. We provide:
Abstinence-Based Treatment Model: Our focus is on a 12-step abstinence-based treatment model. We shy away from medication-assisted treatment (MAT) whenever possible in favor of natural solutions that provide better long-term results. 
Staff-To-Client Ratio: We not only have a large staff of certified treatment professionals and doctors, but we also have more staff members than clients being treated at the facility. It allows us to work with you individually to provide better solutions. 
Wrap-Around Treatment Model: We offer the highest level of wrap-around services. That includes a staff full of medical professionals, therapists, techs, and chefs who are here to meet your needs every step of the way. 
Peer Support: Many of our staff members have completed recovery themselves. We understand what you're going through and aim to provide real and ongoing support for your needs. 
Aftercare Treatment: Even after completing a 30-day detox, our services don't stop there. We have a full aftercare treatment model where you can continue treatment and slowly transition back into everyday life. 
Get Restorative Recovery with Drug and Alcohol Detox at Vista Taos

Our certified medical staff is trained to help you safely detox from several substances, including but not limited to:
Alcohol
Benzodiazepines
Cocaine
Heroin
Prescription Opioids
Marijuana
Other Substances (Contact Us)
Our recovery resources are dedicated to your needs throughout. 
We know the common withdrawal symptoms associated with these substances. Our medical staff will be there with you around the clock to provide safe and effective support. 
Our goal is to help you detox without medications or common shortcuts that don't provide long-term solutions whenever possible. Instead, we use a holistic approach to treat the full person's mind, body, and spirit with ongoing therapy and mindfulness practices that help you reconnect with the healing environment around you. 
Therapeutic Modalities Available at Vista Taos Renewal Center
We offer a wide variety of therapeutic treatment options at Vista Taos, including:
Cognitive-Behavioral Therapy (CBT)
Dialectical-Behavioral Therapy (DBT)
Experiential Therapy
Motivational Interviewing 
PTSD Therapy
Family Systems Treatment
Nutritional Support and Counseling
Outdoor Adventure Therapy
Meditation
Yoga
And More
We're able to offer such a multi-focused approach that can be personalized to your needs because of our large, dedicated staff. 
Our Treatment Specialists Are Available 24/7 To Help You!
100% Confidential | 24 Hour Helpline
Let Us Help You Live the Uninhibited Life You Deserve
Our therapists can help with dual diagnosis and treating the root of problems that cause or accompany addiction. That can include past trauma, mental health conditions, or excessive stress that is ongoing in someone's life. We'll be here for you through it all. 
Additionally, our outdoor natural environment, based in Taos, New Mexico, provides an array of natural treatment options that allow you to reconnect with nature. You can go on hikes, find quiet places to meditate, or take part in group outings that help you connect with others. 
Nationally Recognized and Fully Accredited Rehab Center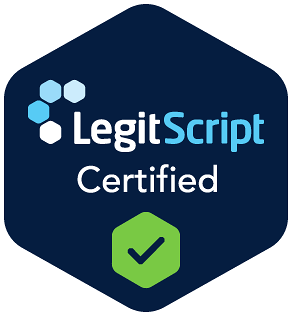 New Mexico's Drug & Alcohol Rehab Center

We can help you right now, give us a call and let's get started. We have a place for you!


Our Treatment Specialists Are Available 24/7 To Help You!
100% Confidential | 24 Hour Helpline
Take the First Step Toward Revitalizing Your Life at Vista Taos
If you're struggling with addiction, our drug and alcohol detox services at Vista Taos can be your first step toward recovery. We're here to help you every step of the way with comprehensive treatment that is designed to meet your specific needs. Contact us to learn about taking the first steps in this process.

(575) 586-4584

100% Confidential | 24/7 Helpline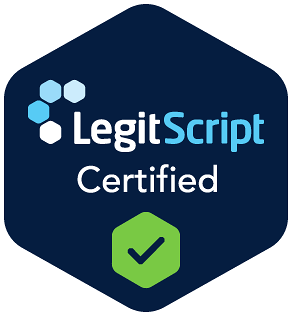 Copyright © 2023 Vista Taos. All Rights Reserved.